Ethology and Behaviorism explains and teaches you how to create a reliable relationship with any animal. This course analyses the way we interact with our animals, combines the best of ethology and behaviorism and comes up with an innovative, yet simple and efficient approach to communicate with an animal. It is a guide for creating harmonious, stable and balanced relationships.
Beginner to advanced. This course is for everyone, independently of previously acquired knowledge or experience.
"Animal Training My Way—The Merging of Ethology and Behaviorism"
by Roger Abrantes, Ph.D. in Evolutionary Biology and Ethology.
Book contents
Chapter 1 A pragmatic approach to animal training.
Chapter 2 Creating a relationship.
Chapter 3 The training toolbox.
Chapter 4 Training skills using ethology and behaviorism.
Chapter 5 Maintenance and reliability of behavior.
Chapter 6 Practical considerations.
Chapter 7 Elements of Ethology.
Chapter 8 A question of attitude.
Chapter 9 Brain and heart.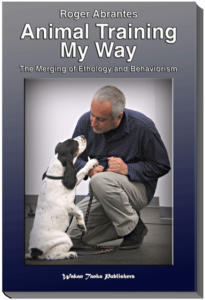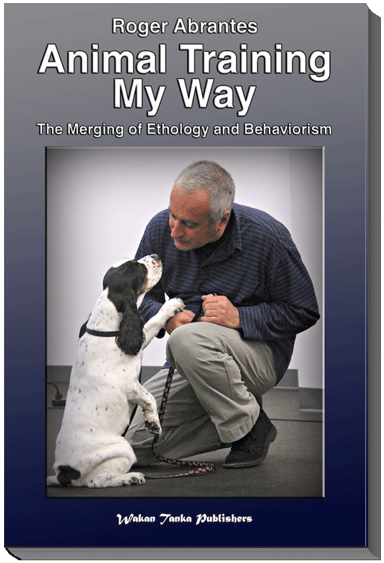 Online Studying and Tutoring
Watch the movie(s) and read the book(s). Join the course forum where you can read our tutors' answers to questions previously posed by your colleagues. If you have a new question, do not hesitate in posting it.
The course forum is solely for academic questions. For administrative matters or difficulties accessing the functionality of the site, please submit a ticket.
Once you're ready for it, take the quizzes. You may take a quiz as many times as you like. We recommend you re-take quizzes once a year as a self-imposed quality control.
Course Materials
Included in the course.